Ref: STJE
Pressure transducer with strain gauge / ultra accurate - 0 to 500 bar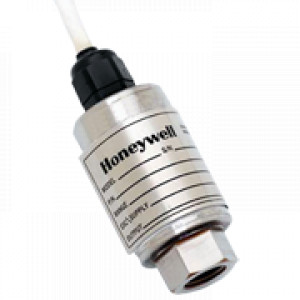 Measuring range: 70 mbar to 520 bar
Accuracy : 0.1 % * Output signal : 2 mV /Volt
Output signal: 2 mV /Volt
Media: any gas or liquid compatible with the materials
Line pressure: 105 bar
Overload: 105 bar
Hydraulic connection: 1/8 NPT F
Electrical connection: PTIH-10-6P or equivalent
Construction: 17-4 PH Stainless Steel (< 130 bar); 15-5 PH Stainless Steel (>/= 130 bar)
Option : Amplified output
?
Introduction
The STJE is one of the most accurate pressure sensors on the market today. The accuracy is 0.05%, and the zero to temperature sensitivity is less than 0.003% PE / °C. The construction is based on a fully welded double jacket. The pressure ranges are from 70 mbar to 520 bar.
Setup
Configuration options include:
Extended operating temperature range
Electrical connection
Amplified output (5 Vdc or 10 Vdc and 4 mA to 20 mA)
Most amplified models have internal shunt calibration circuits as a standard feature to facilitate sensor configuration on the acquisition system.
The STJE is offered in 2 versions:
"Gauge" version: the pressure measurement is made with the atmospheric pressure as reference. It allows to have an offset independent of the environment
Absolute" version: the measurement is made with a fully welded vacuum cavity as reference, which increases the long term stability.
Applications
processes
oil and gas
packaging
pumps and compressors
Type

High accuracy, Absolute / Relative

Measuring Range

< 1 bar, < 100 bar, < 1000 bar

Precision (max error)

≤ 0.1 %

Nonlinearity (% FS)

± 0.05 %

Température de fonctionnement

-65 to 120 °C

Sortie analogique

analog (mV/V), analog (Voltage)

Application

High Accuracy

Tension d'alimentation

10 Vcc

Protection Class

IP40, IP68
Extended operating temperature range
Electrical connection
Amplified output (5 Vdc or 10 Vdc and 4 mA to 20 mA)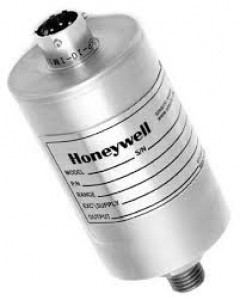 Absolute pressure sensor - 35 mbar to 4000 bar - intrinsically safe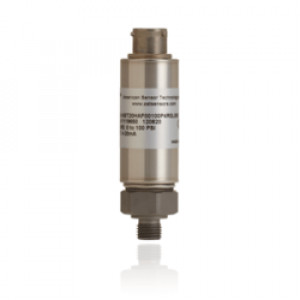 Capteur de pression jauge à haute précision