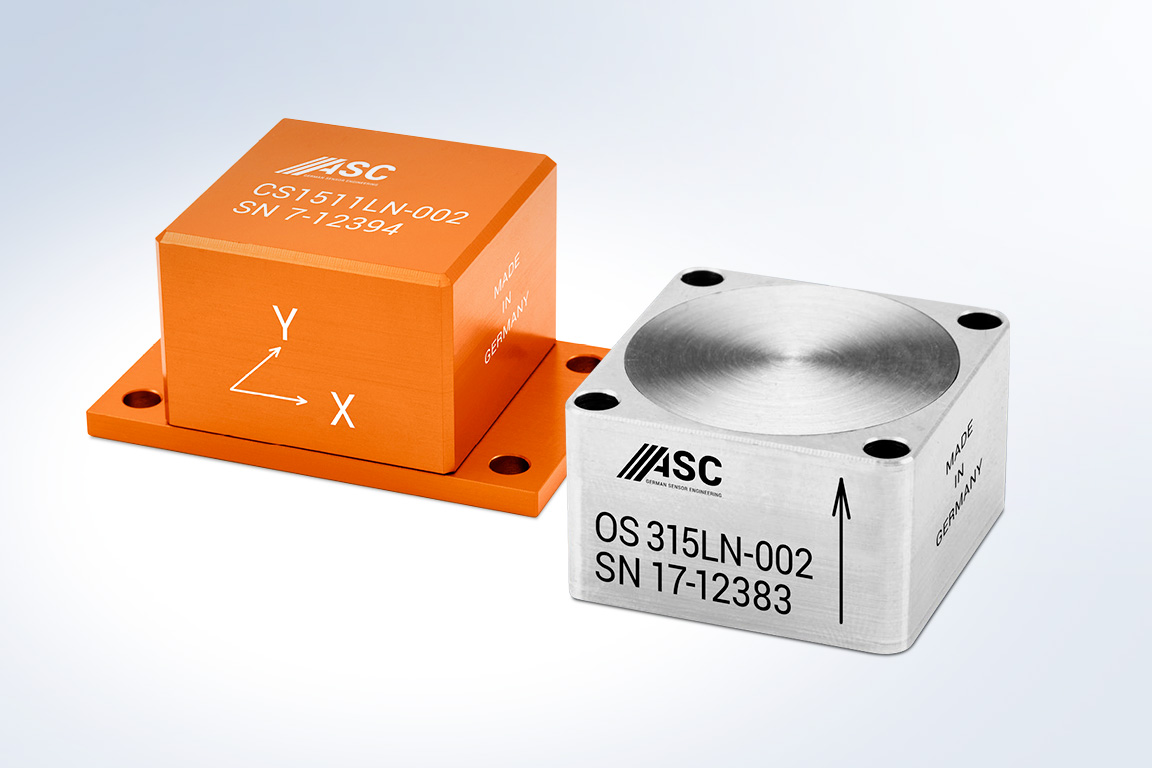 Accelerometers
A capacitive accelerometer is intended for measuring dynamic average acceleration (100 to 2000 Hz). Measuring range: from ± 1g to ± 200g.
A slaved inertial accelerometer has a lower bandwidth (up to 20 Hz), on the other hand offers greater measurement accuracy. This type of accelerometer is suitable for surveillance applications, comfort measurement, etc.
A piezo accelerometer is intended for very high dynamic applications (up to 15kHz), such as vibration tests or impact measurement (crash-test, shocks). Measures up to 2000 g.
Inertial units are available as a low noise analog output.