Ref: FM-200
Pinch force measurement for sunroof, motorised tailgate and side windows
Standards: 2000/4/EC FMVSS118
Measuring range: 0/200N (300N)
Stiffness: 10N / mm
Accuracy: +/- 3N
Minimum gap 4 mm
Measurement recorder and analysis software included
Automatic generation of test reports
Dimensions: 240x85x50mm
Weight: 1.3 kg
Introduction
The FM 200 is a closing force measurement system specially designed for the development, validation and control (end of production, approval or technical inspection) of power windows, sunroofs and tailgates in the automotive industry.
The construction is robust and the measurement is accurate and highly repeatable. Maintenance consists of annual or bi-annual recalibration according to the user's standards.
Specifications
| Measuring range | 0–200 N (300 N) |
| --- | --- |
| Accuracy | +/– 3 N ou 3 % de la valeur mesurée |
| Stiffnes | 10 N/mm (20, 65 N/mm) |
| Gap | > 4 mm |
| Surface | 50 x 50 mm |
| Measuring technology | Jauges de contrainte |
| Dimensions | 240 x 85 x 60 mm |
| Weight | 1,3 kg |
Operation
Operation is quick and easy and requires no training. Measurements are initiated and recorded using the supplied control panel. Configuration, visualisation and evaluation of measurements as well as automated test report generation are carried out using the Pinch Pilot PC software supplied with the FM-200.
Wired version with console

Bluetooth Version

Software
The PinchPilot operating software for Windows PCs includes a dedicated mode for measuring on vehicles with multiple doors. The measurement results can then be displayed and printed in tabular form or stored in a database. Microsoft® DLL or National Instruments® LabVIEW libraries are also included for fully automated remote control.
Included with the system
Sensor
Sensor with 2.5m cable
Portable control panel with LCD display, serial port (standard version only)
9V battery (standard version only)
Carrying case
USB cable
USB key with PinchPilot PC software
User manual
Calibration certificate
Pinch Pilot Software
Operating System Windows Vista, Windows 7, 8 and 10
RAM ≥ 32 MB
Free Disk Space ≥ 50 MB
RS232 or USB interface
Options and accessories
Sensor with 5m cable instead of 2.5m
Adapter for external 24 VDC power supply
Power supply 230 VAC
Sensor installation kit for tailgate measurement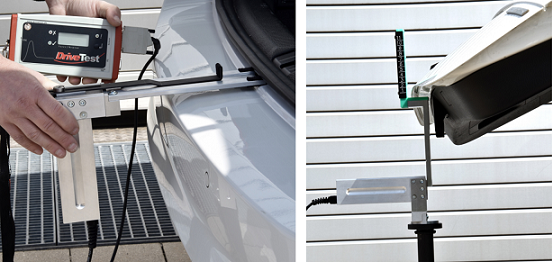 Sensor mounting kit for the sunroof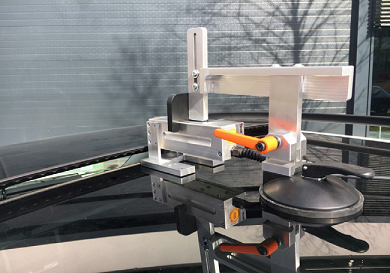 Application

side window, Toit ouvrant, Hayon

Measuring Range

200

Tension d'alimentation

10 Vcc
240X85X50mm.
Weight : 1,3 kg
Capteur avec câble 5m au lieu de 2,5m
Adaptateur pour alimentation externe 24 VDC
Alimentation 230 VAC
Kit d'installation du capteur pour la mesure sur hayon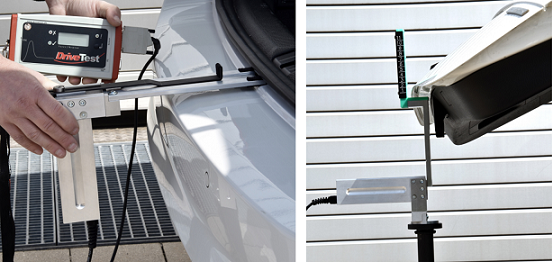 Kit de fixation du capteur sur le toit ouvrant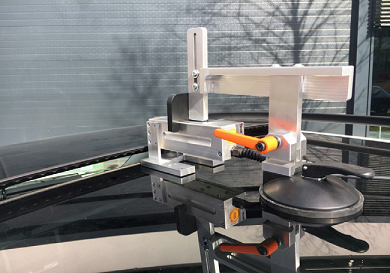 Options et accessoiries
Sensor with 5m cable instead of 2.5m
Adapter for external 24 VDC power supply
Power supply 230 VAC
Sensor installation kit for tailgate measurement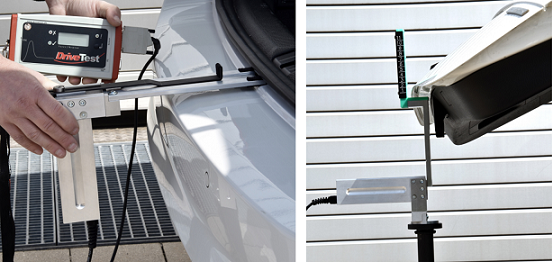 Sensor mounting kit for the sunroof