Ref: LP
Stainless Steel Load Pin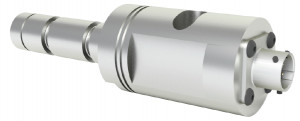 type: load pin;
Designed to replace pins or bolts that carry a load
Stainless steel construction
Used with clevises, or pulley shafts to monitor loads
nominal capacity: up to 1,360 MT
Linearity: 0,2 to 1,5 % depending on pin geometry;
Customer specific design
SIgnal output : 1,5 mV/V
connection: 5 m cable or connector;
Operating temperature :
Options : IP67, amplifier, ATEX, etc...
?
Presentation
The load pin LP is designed to replace pins or bolts that carry a load, and measures it up to 1360 MT. The measurement accuracy ranges 0,2 to 1,5% of full scale for a sensitivity of 1,5 mV / V. The overload protection is 150% of the measuring range.
Configuration
Fill-in form here
Installation, Acquisition
The load pin replaces the standard pin, and gets the tensile and compressive forces applied on the surface of the cylinder. The LP sensor is supplied with a 5m cable, and is fully compatible with outdoor applications, with a stainless steel IP67 housing, and an operating temperature range is -10 to + 70 ° C.
Solutions are available for the signal amplification and acquisition:
Amplifiers (± 5, ± 10 Vdc, 0-10 Vdc or 4-20 mA output).
Applications
agriculture
lifting applications
Measurement of machining force
Weighing
Mooring Line Tension Measurements
Hydraulic Systems
Type

Load pin

Measuring Range

1kN , 2kN , 5kN , 10kN

50 Nm

Precision (max error)

1 %

Nonlinearity (% FS)

± 0.2 %

Hysteresis

0.05 % FS

Nonrepeatability

0.1 % FS

Temperature Compensated Range

-10 to 70 °C

Température de fonctionnement

-10 to 85 °C

Zero Balance

0.02 %PE/°C

Sensibilité du gain

0.02 %/°C

Analog output signal

non-amplifié

Output Signal

1 mV/V

Résistance du pont

350 Ω

Tension d'alimentation

2.5 - 5 VDC

Measurement direction

Traction & Compress.

Déflection

0.075 mm

Surcharge

150 %PE

Housing

Stainless Steel

Protection Class

IP65

Poids

0.319

Measuring Range (Force)

1 - 100 kN, 100 - 250 kN

Application

OEM
Dimensions
Customer specific
Integral connector
Amplification (5VDC, 10VDC, 4-20mA)
Wireless communication
Bidirectional loading
Dual bridge
ATEX Approval
High Temperature
Submersible
TEDS
Anti-rotation Plate
Shackles
Amplifier / Display
Acquisition module