Ref: SCA Series
Low cost industrial inclinometer - 1 or 2 axes - 3 to 90° - analog or digital
Industrial single or dual axis inclinometer
Measuring ranges: ± 10, ± 30, ± 60° or ± 90
Accuracy: 0.5% of the measuring range
Bandwidth: 0-20 Hz
Output signal: ± 5 VDC, 0-5 VDC or 4-20 mA, RS-232/485 or CAN
Operating temperature: -40 to +85°C
Power supply: 9Vdc to 36 Vdc
Aluminium IP67 housing 90 x 40 x 26mm
Shock limit: 100g - Vibration: 10 grms
Weight: 120 g
Connection: 1m cable
Calibration certificate in option
?
Présentation
The SCA series of industrial inclinometers is an affordable solution for integrating reliable and robust tilt measurement into a machine tool, test bench or other indoor or outdoor installation. The MEMS sensor element offers a resolution of approximately 0.01°, with an accuracy of 0,5 to 1% of full scale over measurement ranges of ± 10, ± 30, ± 60° or ± 90°.
The SCA is available in 1 or 2 axis versions. The bandwidth is 0-20Hz. A wide choice of output signals is available, both analog (±5VDC, 0-5 VDC, 4-20 mA) and digital (RS-232, RS-485, TTL or CAN).
The design of the SCA, whose sensitive elements are protected from shocks and vibrations by a dry damping system, allows an accurate and reliable measurement in severe environments:
operating temperature: -40 to +85°C
shock limit: 100g
IP67 waterproof steel case
Installation
The mounting of the SCA inclinometer on the application is done by means of 4 M6 screws.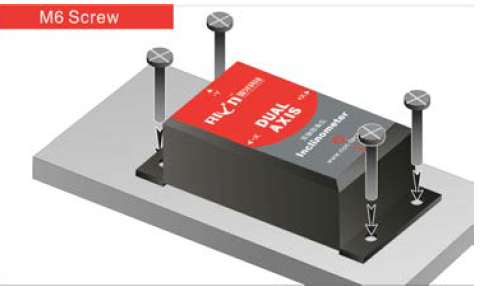 The electrical connection is made by a 1 m cable, whose pinout depends on the type of output signal.
Applications
Radar / Antenna control
Monitoring of structures (bridges, buildings)
Production
Installation of machine tools
Technologie

MEMS capacitive

Number of Axis

1 Axis, 2 Axis

Etendue de mesure

3 / 14.5 / 30 / 90 / 45 / 60 °

Résolution

0.001° - 0.01°

Bande passante (-3 dB)

5 Hz

Application

OEM, low cost

Nonlinearity (% FS)

± 0.05 , 0.02 , 0.04 %

Sortie analogique

analog (Voltage), RS-232/422/485, CAN, analog (Current)

Analog output signal

± 5 VDC

Digital output signal

none

Tension d'alimentation

± 15 Vcc

Température de fonctionnement

-55 to 85 °C

Connecteur

Bornier 4 pins ou Connecteur rond

Protection Class

IP65

Housing

Steel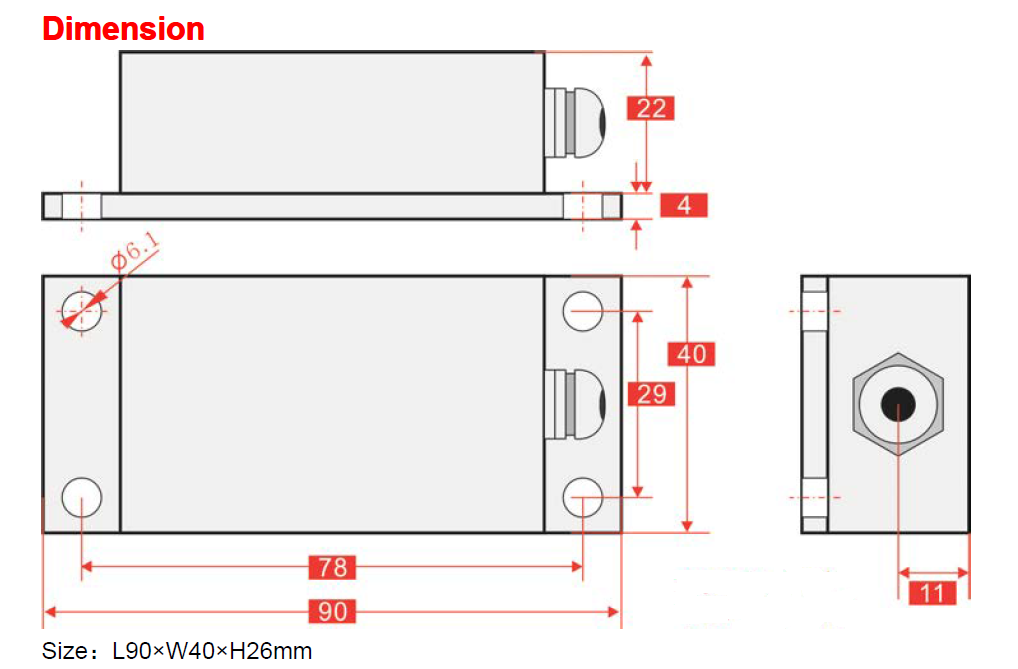 Options
Measuring range
Number of axes
Cable
Connector
Conditioning box
Display