Ref: SD-Series
Slip Ring for digital slip rings - Ethernet USB PoE - 12000 rpm
End of shaft (axial) slip ring
Designed for digital signals
Twisted pairs for differential signals
for Fast or Gigabit Ethernet / USB 2.0 or 3.0 / PoE
Circuit number: 4, 6, 8, 10
Maximum Rotation speed: standard 12 000 RPM - option : up to 20.000 rpm
Wire termination to color coded solder terminals and/or quick disconnect circular connectors
Low electrical noise level
Lifetime: 100 million revolution
Operating Temperature Range: -40°C to 121°C
Sealed against dust & permanently lubricated
Rotor diameter: 41.3mm
?
cost-effective digital slip ring
Michigan Scientific's S_/D Series Slip Ring Assemblies are based on the proven S-Series, but are built specifically for transmitting digital signals. The S_/D Digital Series Slip Ring Assemblies have special considerations for digital signal protocols, such as twisted pairs for differential signals or routing of the shield through a slip ring connection. They are designed to transfer high speed digital signals and power electrical devices on spinning shafts. Internal components are made of precious metals, which minimize noise and data loss. In addition, a high grade stainless steel case provides protection from dust and other contaminants.
Compared to other slip ring assemblies for digital signals, the these assemblies have longer life ratings and can spin at higher speeds while still maintaining signal integrity. They are available in 4, 6, 8, and 10 connection variations. Connections are made through color-coded solder terminals located on both the slip ring rotor and stator. The lightweight and compact design of these Slip Ring Assemblies make them ideal for use in applications where space is limited.
Installation
The S-Series Slip Ring Assemblies can easily be mounted to the end of a shaft. An adapter may be required for mounting the slip ring to an instrumented shaft. The slip ring rotor is configured with two #4-40 clearance holes, 180° apart, used for mounting. Signal wires from the sensor can be routed along the outside diameter of the shaft or through the center of a hollow shaft. A slot must be machined in the shaft or adapter to open a pathway to the slip ring rotor terminals when signal leads are routed through the center of the shaft.
Available models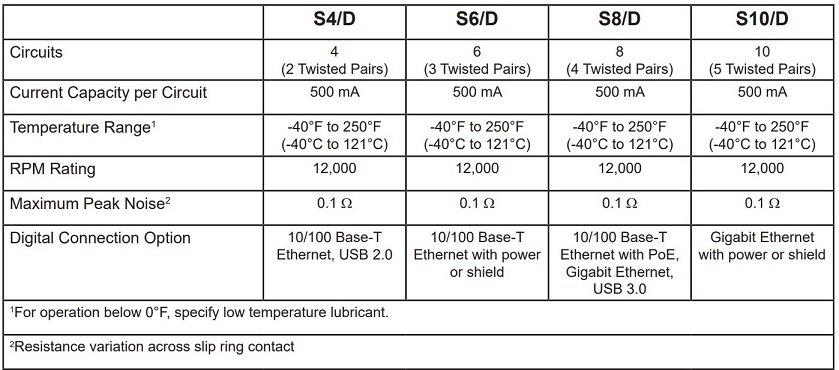 Applications
Torque measurements transmission
Rear axle measurements
Vibration measurements
Acceleration measurements
Brake measurements
Gearbox rendering measurements
Series

S-Series

Mounting

End of shaft

Circuits

4, 6, 8, 10

Max rotation speed

12000 , 20000 rpm

Wheatherproof

non available

Encoder

no

Courant maximal par voie

500 mA

Rotor Diameter

41.28 mm

Diamètre stator

31.24 mm

Longueur

33 mm

Température de fonctionnement

-40 to 121 °C

Contacts rotor

Picots à souder

Contact Stator

Picots à souder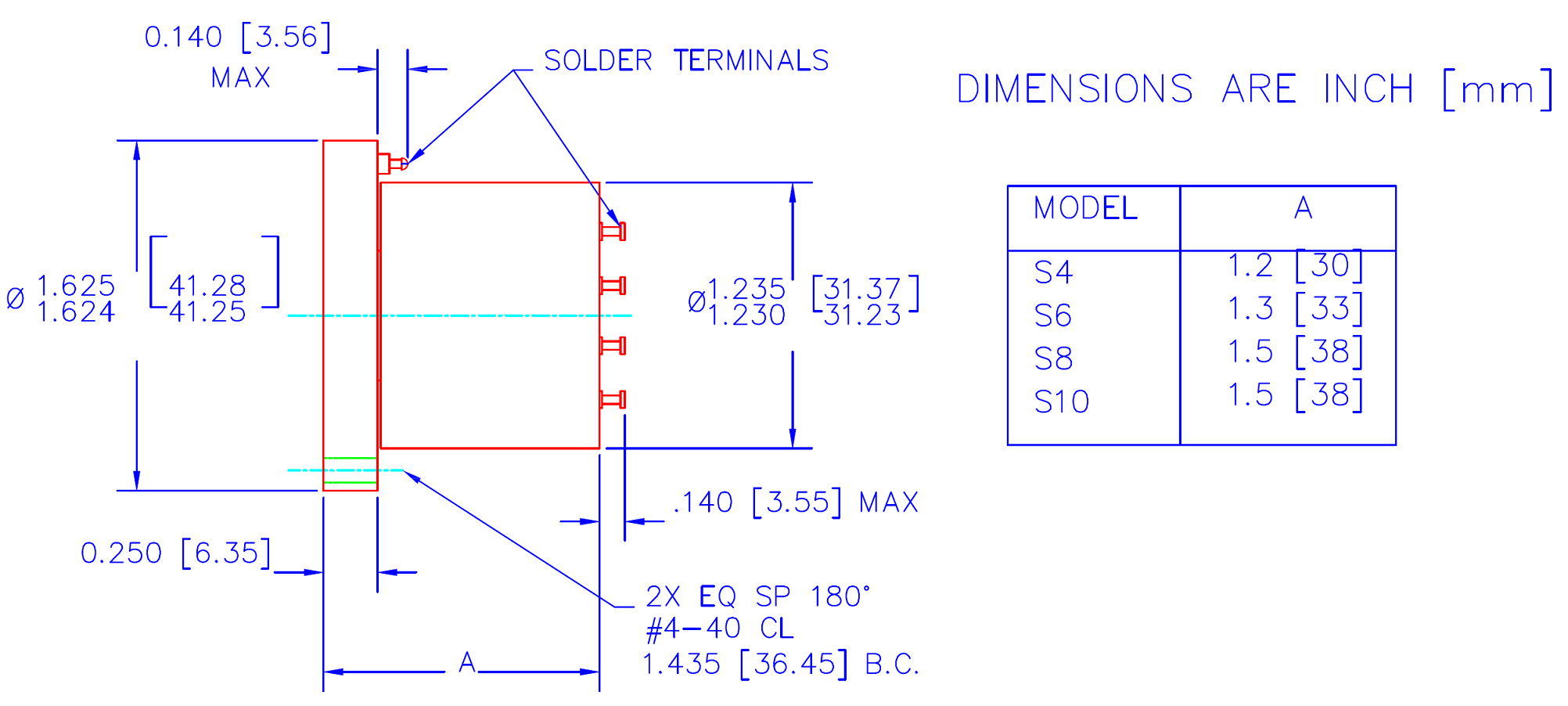 Amplifier to connect between the sensor and the slip ring allowing the optimization of the signal's quality
Weatherproof version for outdoor applications
Encoder version for information transmission
Custom stator connector
Longer lifetime option
High speed option
Customized for exterme vibration
Custom wiring (cable length, connectors)

Signal conditioning for strain gage

Signal conditioning for thermocouple

Amplifier Housings

Connector Brackets

Fender Bracket

Rotor Adapters

Wheel Adapter Plates

Wheel Mounting Hardware