Ref: B4-2, B6-2, B8-2
Slip Ring – Tubular – 4, 6 or 8 circuits – 50.8mm – 7000rpm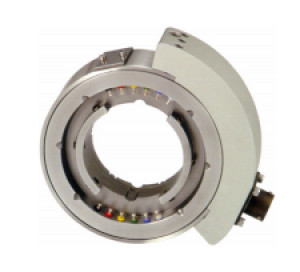 Circuit number: 4, 6, 8
Operating Temperature Range: -40°C to 121°C
Permanently lubricated bearings
Maximum Rotation speed: 7000 RPM
Maximum Peak Noise: 0.1ohm
Width : 26.92 mm
Weatherproof option available
Optional Speed sensor (E60)
Presentation
Michigan Scientific's B Series Slip Ring Assemblies B4-2, B6-2, B8-2 allows measurement signal transmission (thermocouples, strain gages, accelerometers) from a rotating shaft up to 51mm. The transmission is based on electric connexion between measuring signal circuits (rotor) and the stator. They are the result of 60 years of experience and the slip ring brushes and rings are made of precious metals which minimize noise and enable the assemblies to be used for low level instrumentation signals.
The B4-2, B6-2, B8-2 slip rings have resp. 4, 6 and 8 circuits, allowing the acquisition of up to 3 full strain gage bridges or 6 thermocouples. As this assembly uses permanently lubricated bearings and solid silver alloy, along with their high quality contacts, slip rings can be used constantly without any particular care. Degradation of the signal's quality can be observed after 50 to 100 million revolutions, more or less 100 000 kms on a standard passenger vehicle.
Mounting and dismounting
The B4-2, B6-2 and B8-2 can easily be mounted by positionning the diameter shaft inside the rotor. In this version, the 50.8mm diameter can be adapted to smaller axial measurements. The slip ring assembly is secured to the shaft with six 8-32 set screws.
Connections are made through color coded solder terminals located on the slip ring rotor and a connector on the slip ring stator. Redundant terminals are included to provide back-up connections. The compact width design of these slip rings makes them ideal for applications where limited space is available.
Collecting the stator's measurement signal is easily done by using the provided Bendix connector. No additional setup is required. The slip ring can be mounted and used in any application. Another great feature is the limited space it takes: 26mm.
Applications
Torque measurements transmission
Rear axle measurements
Vibration measurements
Acceleration measurements
Brake measurements
Gearbox rendering measurements
Series

B-Serie

Mounting

Thru the bore

Circuits

4, 6, 8

Max rotation speed

7000 rpm

Wheatherproof

non available

Encoder

no

Courant maximal par voie

1000 mA

Rotor Diameter

50.8 mm

Longueur

26.92 mm

Contacts rotor

Picots à souder

Contact Stator

Connecteur standard
Rotor diameter: 50.8 mm
Stator diameter: 94.7 mm
Length: 26.2 mm
Options and accessories
Amplifier to connect between the sensor and the slip ring allowing the optimization of the signal's quality
Weatherproof version for outdoor applications
Encoder version for information transmission
Custom wiring (cable lengh, connectors)
Signal conditioning for strain gage
Signal conditioning for thermocouple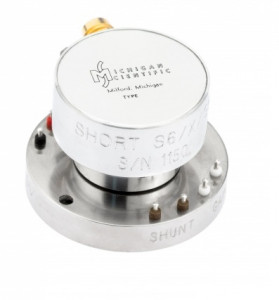 Slip Ring – End of Shaft – Compact – 4 to 10 Circuits - 12000 rpm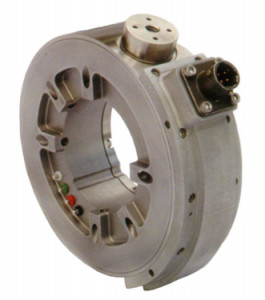 Slip Ring – Tubular – 4 or 6 circuits – 50.8mm – 7000rpm – Weatherproof
Slip Ring - Tubular - 4 Circuits - 60 PPR Encoder - Rotor 50.8mm