Ref: B7-T-1.24W
Wheatherproof 7 connection tubular slip ring – 1.24" – 3500rpm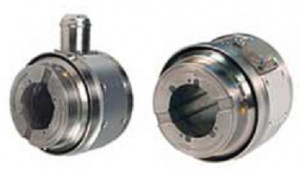 Tubular slip ring with 7 connections
Max speed: 3500 rpm
Ideal for automotive half shaft torque measurements
Mounts on shafts up to 1.24" (31,5 mm) in diameter
Rugged stainless steel construction
Permanently lubricated bearings
Instrumentation quality rings and brushes
weatherproof
Operating temperature : -40 to 121°C
option 60 ppr encoder
?
Presentation of B7-1.24W slip ring
Michigan Scientific's B7-1.24W Weatherproof Slip Ring Assembly is ideal for applications that require a slip ring to be mounted directly on a rotating shaft. The B7-1.24W provides 7 circuit connections, and was designed to make long-term, all-weather (not submersible), torque measurements on automotive half shafts, but can be used in other applications with a shaft up to 1.24" (31,5 mm) in diameter.
The slip ring sealing system protects against water spray, grit, dust, mud, slush, and snow.
Connections to strain gages, thermocouples, and other sensors are made via color-coded solder terminals located on the slip ring rotor. Each slip ring assembly includes a 5m stator cable with a protective rubber boot for the connector at the slip ring.
options
Stator connection
Soldering terminal or LEMO connector
60 ppr Encoder (Model B7-1.24W/E60)
The encoder included in the B7-T-1.24W/E60 Tubular Slip Ring produces a 60 pulse/revolution 5-volt square wave. The TTL compatible signal is produced by a hall-effect sensor, which allows speed to be determined down to 0 mph. The voltage required to drive the encoder can range from 5.5 to 45 DC volts.
Applications of B7-1.24W slip ring
torque measurement on half shaft
endurance tests
Series

B-Serie

Mounting

Thru the bore

Circuits

7

Max rotation speed

3500 rpm

Wheatherproof

included

Encoder

no

Courant maximal par voie

1000 mA

Rotor Diameter

31.5 mm

Diamètre stator

71.8 mm

Longueur

71.7 mm

Température de fonctionnement

-40 to 121 °C

Contacts rotor

Picots à souder

Contact Stator

Connecteur standard
Rotor diameter: 31.5 mm
Stator diameter: 71.7 mm
Length: 71.8 mm
Encoder
Connector type on Stator
Custom wiring (cable lengh, connectors)
Signal conditioning for strain gage
Signal conditioning for thermocouple