Ref: K3A100 - 3 axes - 10 à 60 kN - Ø100
3 axis force sensor - ± 10 kN to ± 60kN - Ø100 mm x 72 mm
type: 3-axis force sensor;
nominal force: 10 kN/ 10 kN/ 20 kN ou 25 kN/ 25 kN/ 60 kN
accuracy class: 0.2%;
dimensions: Ø100 mm x 72 mm;
force transmission: 8 x internal thread M10x1.5;
connection: integrated round plug-in connector (MP11), 24-pin, male;
material: steel;
?
The K3A-100 3-axis sensor is designed for measuring force in three mutually perpendicular axes. This product group has a wide measurement ranges for the forces. The K3A S3-Axis Force Sensors are developed for the following applications:
Robotics,
Medical technology,
Measurements in automation technology,
Mounting and Assembling of Parts in Production Lines,
6-Axis Force/Torque Platforms consisting of 4x K3A Sensors,
Research and Testing.
The calibration document contains the individual calibration factors and crosstalk data of the sensor. The crosstalk optionally can be minimized by application af an additional error compensation matrix. The K3A sensors can be operated without additional compensation matrix. During the application, please take care to ensure that the maximum bending moments are not exceeded. The lever arms are calculated from the sensor origin, which is in the center of the mounting surface (on the top surface)
Type

beam sensor

Measuring Range

10kN

Number of Axis

3 Axis

Precision (max error)

0.25 %

Nonlinearity (% FS)

± 0.2 %

Température de fonctionnement

-10 to 84 °C

Zero Balance

0.01 %PE/°C

Sensibilité du gain

0.01 %/°C

Output Signal

1.5 mV/V

Résistance du pont

700 Ω

Tension d'alimentation

10 Vcc

Measurement direction

Traction & Compress.

Surcharge

150 %PE

Housing

Steel

Measuring Range (Force)

100 - 250 kN

Application

High Accuracy
dimensions: Ø100 mm x 72 mm;
Option d'etallonage
Optimisation de la precision du capteur
Augmentation de la classe de precision.
Conditionneurs
Cables et connecteurs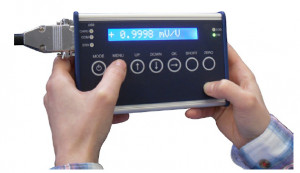 Conditionneur - afficheur portable - 1 voie analogique - Sortie USB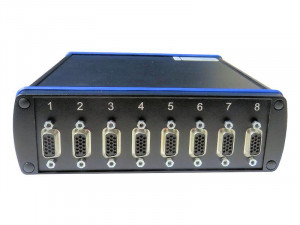 8-channel analog amplifier and acquisition module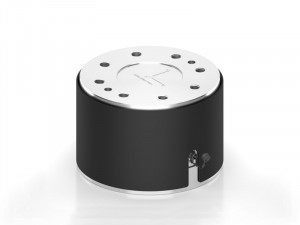 Capteur de force 3 axes de 50 à 5000N