Ref: DiSens MD - Triaxe - EtherCAT
Triaxial Capacitive Accelerometer - EtherCAT - ±2g to ±8g - DEWESoft X3 included
Triaxial digital capacitive Accelerometer
Measuring Range ± 2g to ± 8g
Output signal : EtherCAT
Power supply : 12 à 48 Vcc
Bandwidth : 1kHz
Sampling Rate : 4kHz
Operating Temperature Range : - 40 à + 85 °C
Data Acquisition Software DeweSoft X3 included - no additional hardware needed
Accuracy : < 0.5% FSO
High shock limit
?
The ASC DiSens® series is a novel ASC sensor solution with digital interfaces. It combines high-quality sensors with an integrated data acquisition system, so that separate data acquisition is no longer necessary.
Due to the transmission of digital data, many interferences no longer play a role, which is particularly important for long cable lengths. The series begins with the new MD model, a triaxial digital accelerometer. The sensor has 2g, 4g and 8g measurement ranges, which are set via the integrated software.
The acceleration values are transmitted as raw data via the EtherCAT protocol to a host system. There they are processed by a separate analysis software. With an active power supply, up to 12 devices can be connected via daisy chaining.
The included DEWESoft X3 software package provides many advantages for the daily test and measurement work such as time savings and easy recording, analysis and reporting.
Applications
Structural Health Monitoring
Bridge Monitoring
Seismic Measurements
Mobile Network Antenna Structural Monitoring
Vibration Monitoring on Construction Machines
Condition Monitoring on Machines and Equipment
Number of Axis

3 Axis

Technologie

MEMS capacitive

Type de produit

Accelerometer

Etendue de mesure linéaire

2 / 4 / 8 G

Bande passante (-3 dB)

1000 Hz

Signal otuput

Ethernet

Tension d'alimentation

10 Vcc

Température de fonctionnement

-20 to 60 °C

Connecteur

RJ45

Protection Class

IP40

Housing

Aluminium

0-5 g, 5-50g

Remarque

Sample Rate : 4kHz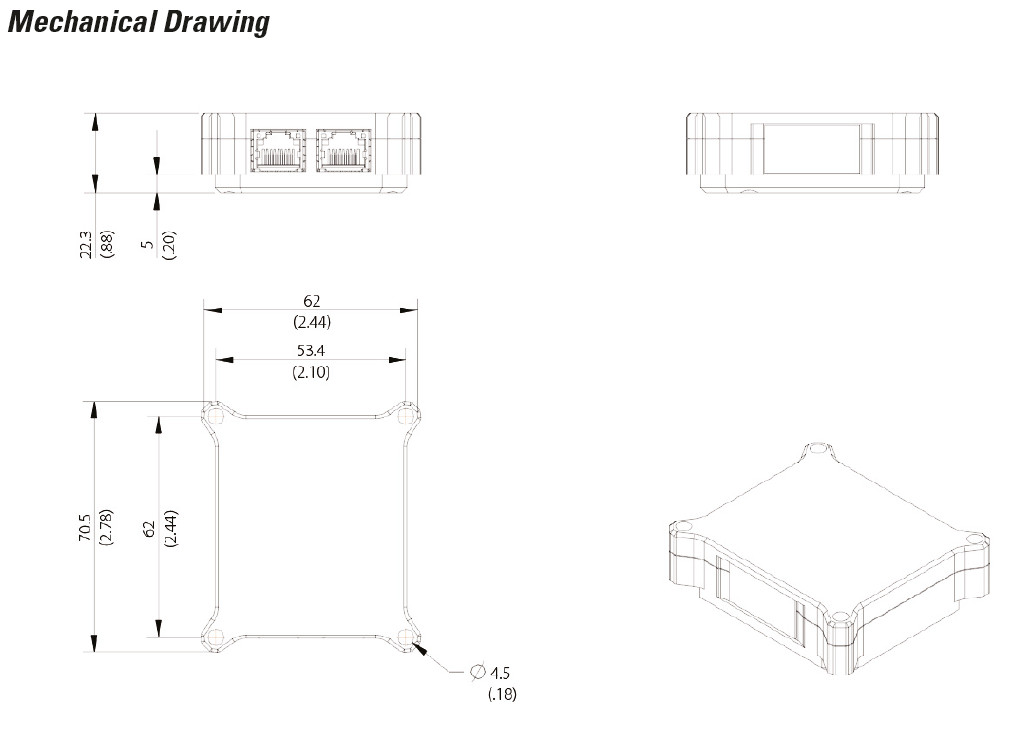 EtherCAT based data acquisition system