Ref: Air Gap Tool
Rotor-Stator Gap Measurement - Wireless
Long insertion depth, with Adjustable insertion stops
Measuring range : 10 - 25 mm
High resolution (25µm)
Easy Set up and operation
Calibration and tare function
Values are displayed and stored on tablet or smartphone (app provided)
All metal construction
Alimentation : batterie rechargeable - autonomie: 4h
Replaceable target springs
calibration and tare functions
?
Introduction
Air Gap Tool is a simple, fast, and accurate tool designed for static alignment in large-scale hydro generators. It can be used at the time of initial installation and during re-assembly after maintenance procedures. Air Gap Tool is easily positioned at predetermined locations between the stator core and rotor poles. Air gap distance is accurately measured, and the values are displayed on a tablet or smartphone using the provided App. The Air gap tool is simple to use and configurable with unencumbered mobility. It provides usable data and measurement you can trust. It reduces operational costs through faster maintenance time, hence reduced downtime.
Specifications
| Measuring gap | 10 - 25 mm |
| --- | --- |
| Resolution | 25 µm |
| Operating and storage Temperature | 0-70ºC |
| Value display | Tablet or smartphone |
| Indicators | Run, Calibrate |
| Power supply | 100-240VAC, 50-60 Hz |
Operation
As shown below, the steel spring targets are deflected by the rotor and stator when the instrument is inserted in the gap between them. As the rotor stator gap varies, the sensor will detect a change in the distance between the two springs and vary the output on the digital display to indicate the rotor-stator gap.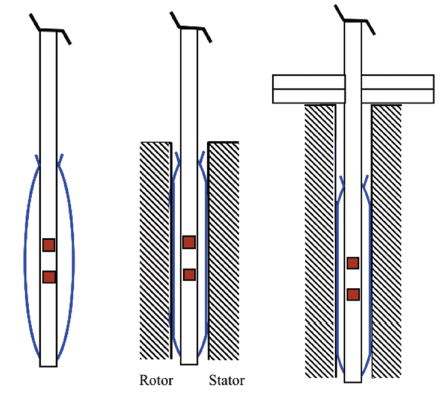 Stops are provided for the user to set an insertion depth. This is important as the gap between misaligned rotor-stator assemblies can change with the depth that the measurement is made.
Calibration
The GMS-750RS is calibrated at the factory prior to shipment. Field calibration is also possible. The only requirement is to be able to accurately mimic a 0.250", 0.375", 0.750" and 1" rotor-stator gap. This can be accomplished with a granite surface block, appropriate precision ground spacers, a flat metal plate and the ability to compress the target springs with the flat metal plate (some force is required).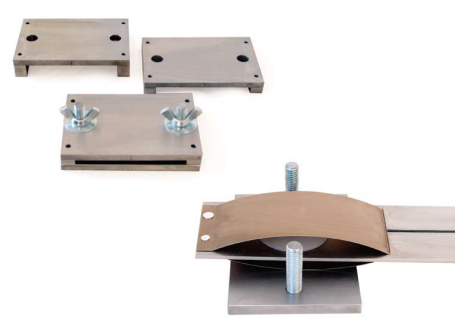 Dimensions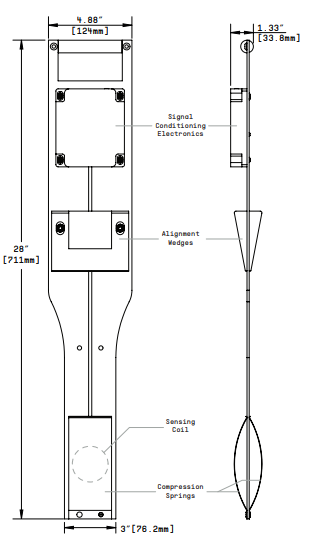 Application
Rotor gap measurement during maintenance of hydro-powerplants
Technologie

Eddy Current

Etendue de mesure linéaire

20 mm

Alimentation

100-240VAC

Housing

Plastic

Application

Rotor-Stator Gap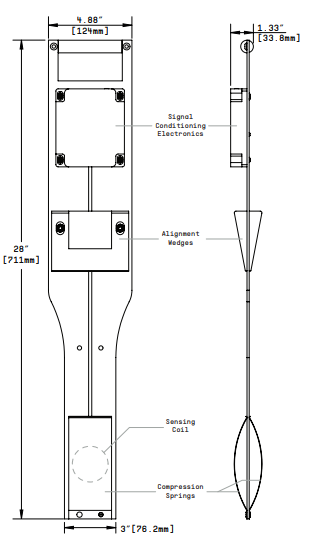 Calibration set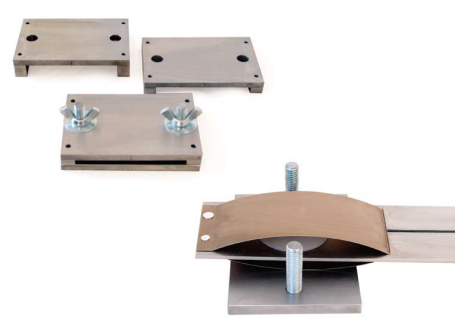 Calibration set