Ref: LIPS P111 - 0-800 mm - IP67 - durci
Ruggedized displacement sensor - 0 to 800 mm - IP67 - ATEX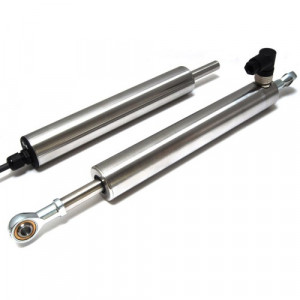 Type : Non-contact rod displacement sensor, stand alone
High vibration resistance
Measuring range : 0-5 to 0-800 mm
Non-linearity : 0.25% (0.1% optional)
Bandwidth : 0-10 kHz (0-300Hz in 4-20 mA)
Analogue voltage or current output
MTBF : 350,000 hrs at 104°F
Axial output connector or cable
Mounting : threaded rod or ball joint
Operating temperature : -40°C to 257°C
Construction : Stainless steel
Protection : IP 65/67
Diameter: 35mm
Optional probe version
ATEX version (if Ex II 1G and Ex ia IIC T4 Ga in option)
?
Introduction
The LIPS P111 is an accurate and robust inductive linear displacement transducer for harsh industrial applications. A hardened version of the P101, the P111 features a reinforced 12.6mm diameter shaft for increased vibration resistance and excellent service life (MTBF > 350,000 hours).
Measurement ranges are specifiable to the centimetre in the range 0-5mm to 0-800mm. The resolution is infinite and the excellent frequency response > 10 kHz allows vibration studies. The transducer is DC powered, and incorporates conditioning electronics for a voltage or 4-20mA output signal compatible with any analogue acquisition system.
The analogue output signal is linear with the absolute position (non-linearity: < ± 0.25mm for 100mm displacement, optionally reduced to ± 0.1mm)

Installation
The sensor body is made of stainless steel. The fixed part (body) of the P111 transducer is fixed by means of an M5 ball joint or a flange. The movable part, corresponding to the displacement measurement, can be connected either by a ball joint or by an M5 rod. A probe option is available up to 300 mm in length. Clamps are also available.
The electrical connection is either a connector (IP65) or a cable (IP67), in axial or radial position. Two potentiometers allow fine adjustment of zero and gain. Several types of output signals are available :

ATEX version / Intrinsic safety
The LIPS X111 is the ATEX version of the P111. The LIPS X111 is certified Intrinsically safe Ex II 1G and Ex ia IIC T4 Ga (Ta= -40°C to 80°C) . The measurement performance and size are identical. The X101 must be used with an ATEX galvanic barrier, like the X005. The output signal is analogue, type 0.5 - 9.5V or 4-20 mA. See LIPS X101 data sheet.
Applications
Construction equipment
Hydraulic valves
Technologie

Linear inductive

Etendue de mesure linéaire

5 / 800 mm

Measuring range

0 à ±50 mm, ±51 à ±250 mm, ± 251 à ±2 m

Nonlinearity (% FS)

± 0.25 %

Bande passante (-3 dB)

10000 , 300 Hz

Signal otuput

0-5 VDC, 0-10VDC, ± 5 VDC, ± 10 VDC, 4-20 mA

Analog output signal

0-5 VDC

Normes / Certifications

ATEX

Protection Class

IP67

Tension d'alimentation

10 Vcc

Housing

Steel

Application

High Accuracy
Dimensions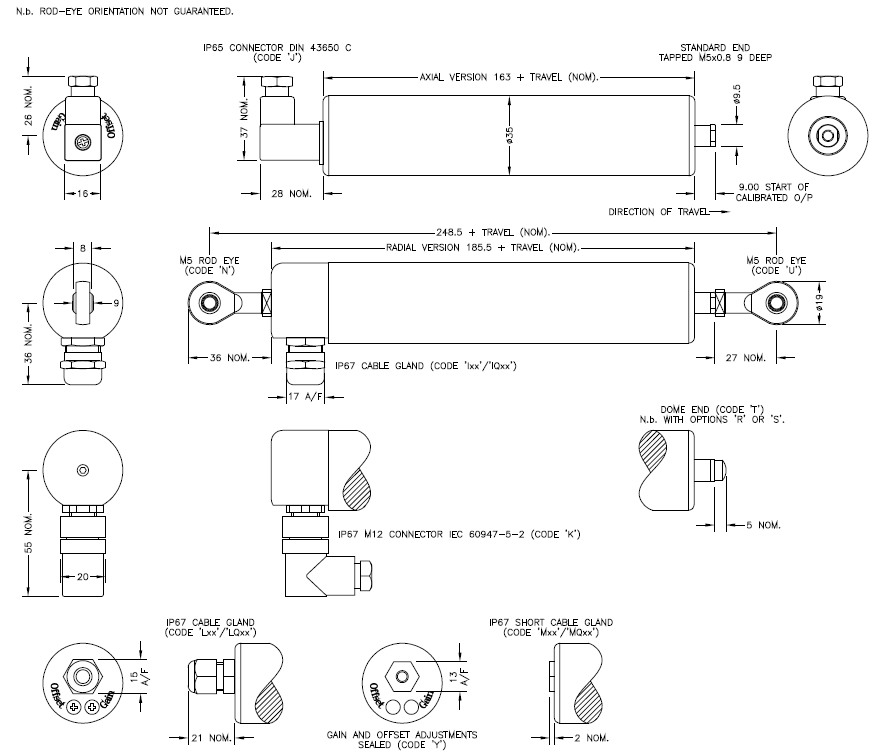 Connectivity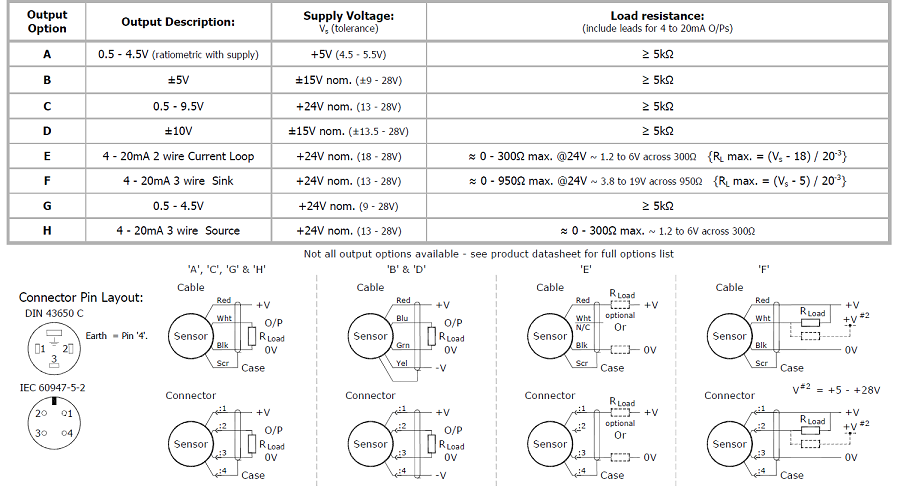 Connection (connector or cable, position)
Mounting
Probe
Range
Linearity (standard or 0.1%)