Ref: BEAM SYSTEM
Long range sensor signal transmission system for structure monitoring
Integrated solution for remote monitoring of structures, geotechnics, works.
Ultra-fast configuration and installation, without programming
From 1 to several thousand sensors networked together
Communication within the network by low power RF up to 10km
Transmission of collected data to the remote server (ftp, api or hosted Cloud) by LAN, Wifi or 3G
Unlimited data storage and permanent access to measurements via Internet
Automatic alerts, data export in csv format
Local data backup in case of network interruption
Battery powered sensors - up to 5 years autonomy
?
The BEAM system is a high-performance, integrated solution for the automated monitoring of structures, geotechnical systems and works. It allows to receive in real time measurements from remote sensors, and to ensure an optimal level of safety.
Functional principle
The data from the sensors is periodically read by the nodes, and sent back to the Gateway via the nodes of the mesh network. The gateway then sends the data to the BEAM server, or a third party server via WiFi, LAN or 3G.

The configuration of the node is done by smartphone. The gateway is configured via the embedded webserver. The application allows the reading of data, the downloading of the measurement file, and the programming of alerts / notifications.
Data transmission: RF then 3G/LAN/WiFi
The measurement signals are collected periodically by the nodes distributed to cover the entire installation, outdoors, indoors or underground. The data are sent back to the gateway by low power RF. The distance between two nodes > 1 km. One gateway allows access to up to 150 nodes and more than 1000 sensors simultaneously!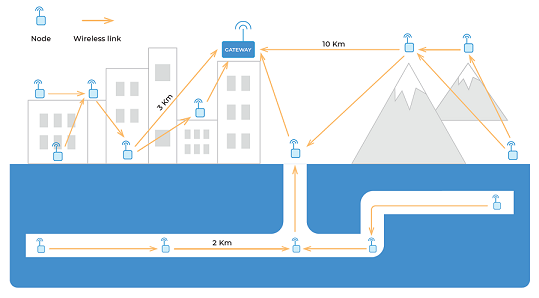 The gateway transmits the collected data to the remote server via Ethernet, WiFi or 3G. The gateway has an internal memory of 13 GB to store data in case of network interruption.
Compatible with a large number of sensors
The nodes handle the supply, conditioning and periodic reading of measurement signals from most of the sensors used for infrastructure monitoring:
analog sensors, +/- 10V, 4-20mA output, strain gauge sensors (full bridge), thermistors. 1 node manages up to 4 sensors
Vibrating ropes. 1 node manages up to 8 sensors
Digital sensors (RS-232, RS-485, SDI-12). 1 node manages up to 32 sensors
Software environment
Configuration of nodes (sensor interfaces) by Android App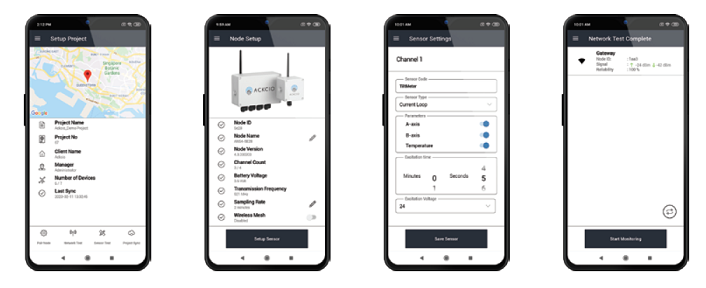 Project configuration, reading data from Webbrowser
Electronic type

Acquisition system

Input channels

1 , 2 , 4 , 8 , 16 , 32 , 64

Input signal type

SG bridge, LVDT, Voltage (0-10 VDC), Current (4-20 mA)

Digital output signal

Ethernet, LTE/3G, WiFi

Datalogger

no

Tension d'alimentation

12-29 VDC

Protection Class

IP67

Housing

Aluminium
Node for analog sensor

Node for digital sensor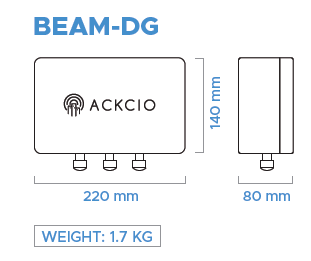 Node for vibrating rope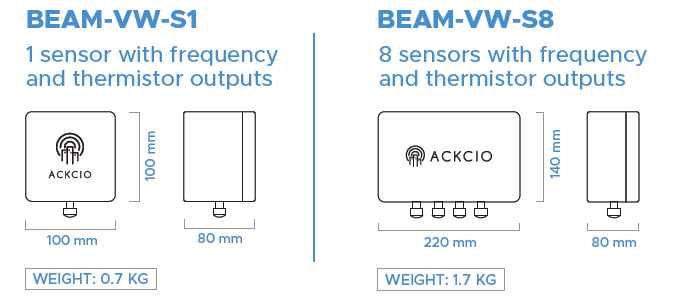 Gateway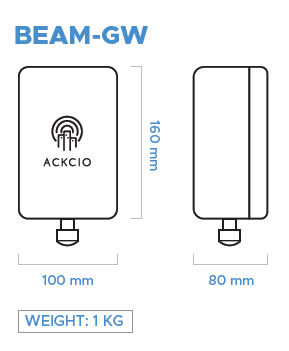 Sensors
Wiring
Solar panels
Batteries