Ref: DRT - Couplemètre statique
Reaction torque for production tooling - ±0-2Nm to ±6kNm - Accuracy 0.25
Strain gauge reaction torque transducer
Recommended for checking all types of tools, including pulse tools
16 measuring ranges available ± 2 Nm to ± 6000 Nm
Unamplified (1 mV/V) or amplified (+/- 5V) output
Accuracy: 0.25 % - insensitive to radial loads
Fixed installation - optional mounting bracket available
Optional mounting adapters available (DIN ISO 272, DIN ISO 3121)
Chip-based tooling management in combination with GMV2 system
Optional simulators available
6 or 12 pin connector output, optional cable
Supplied with 5-point factory calibration certificate
Operating temperature: 5 - 140°F
Power supply: 12VDC
Connectez-vous à votre compte pour afficher les prix
Se connecter
Introduction
The DRT static torque transducer is particularly suitable for static testing of impulse tools, torque spanners, electric screwdrivers, etc. of various types at torque values up to 6kNm, with an accuracy better than 0.25%, excellent linearity (0.1%) and repeatability. The torque transducer's test body is equipped with strain gauges, whose arrangement and the integration of an additional bearing make the measurement insensitive to lateral loads.
The tool to be tested can be attached to the torque transducer in any position using the mounting flange. Various adapters are also available, depending on whether the test is carried out with or without a socket wrench insert.
Hexagon connector: SW 5.5 till SW13 DIN ISO 272
4-sided connector: 1/4" DIN 3121-H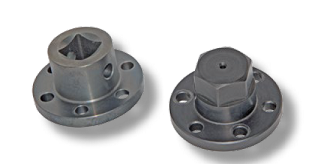 Installation
The DRT torque meter is attached to the wall bracket with two screws. A mounting bracket is available for horizontal mounting. The supply voltage is 12 VDC. The DRT torque meter can be delivered without or with integrated conditioning (+/- 5VDC output).
For large tool parks, the torque verification process can be automated by coupling the DRT with an electronic GMV2 :
Measurement acquisition
Definition and implementation of test cables
Statistical evaluation
Saving of values (up to 1000 tools), detection of deviations
Automatic generation of conformity reports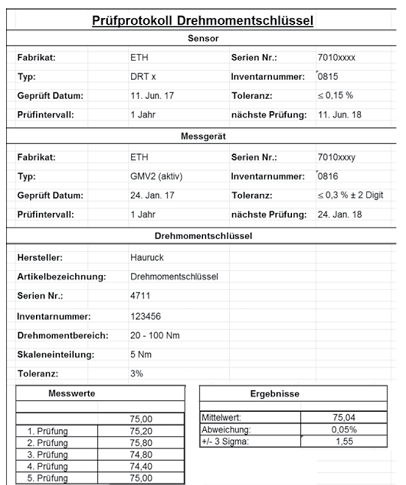 Options and accessories
Measuring range
Connection technology
Conditioner
Display
Data acquisition system
Clamps, adapters, screwing simulators
Control and evaluation electronics
Applications
The DRT torque meters are designed to check the torque of :
electric screwdrivers
pneumatic tools
torque wrenches, etc.
rotatif / statique

static

Moment capacity

2 / 5 / 12 / 20 / 50 / 100 / 200 / 300 / 500 / 1000 / 2000 / 3000 / 4000 / 5000 / 6000 / 10 Nm

Measuring Range (Torque)

1 - 10 Nm, 10 - 100 Nm, 100 - 1000 Nm, 1000 - 5000 Nm, 5000 - 20000 Nm

Montage_Capteur

flange

Nonlinearity (% FS)

± 0.1 %

Hysteresis

0.1 % FS

Signal otuput

analog (mV/V), ± 5 VDC

Sortie régime

Non

Tension d'alimentation

10 Vcc

Température de fonctionnement

0 to 60 °C

Connecteur

Connecteur 6 ou 12 pins

Protection Class

IP40

Poids

0.6
DRT1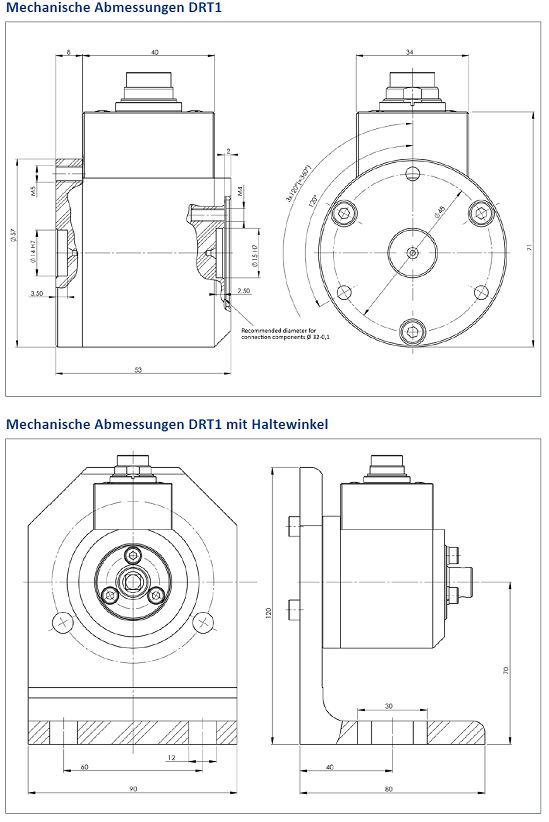 DRT2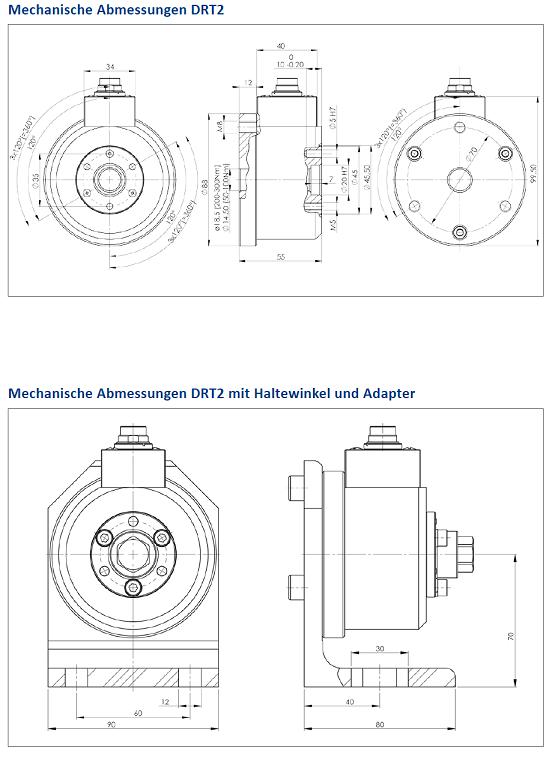 DRT3 et DRT4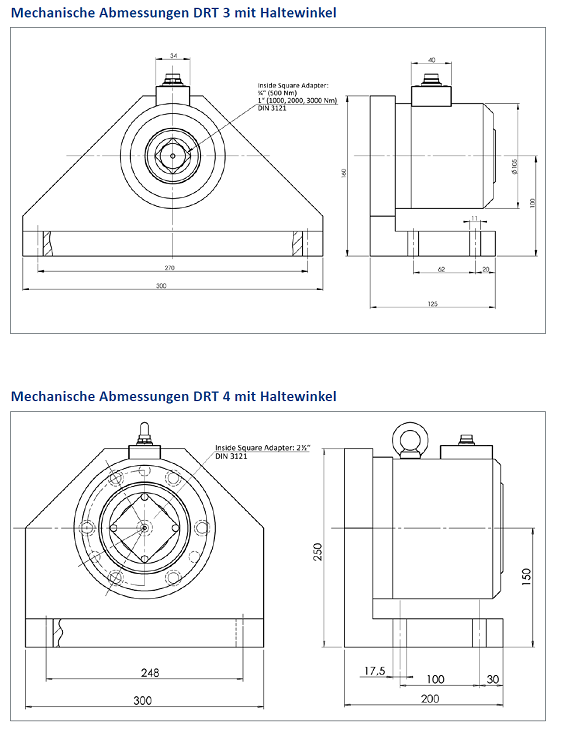 Measuring range
Connection technology
Conditioner
Display
Data acquisition system
Woodruff key
Operating temperature
Couplings