Ref: 5330 | Torsional torque - hollow shaft
Hollow shaft torquemeter | 6 Nm to 11 kNm | Flange mounting
High torsional rigidity
Compact size
Large hole
Capacity: 6.77 Nm - 11.3 kNm
Materials: Aluminum or stainless steel
?
Presentation
The Interface Model 5330 is a static torque meter with a large bore for the passage of cables, pipes and other circuits. Available in 11 measuring ranges from 6Nm to 11kNm and in 5 sizes. This torquemeter combines precision and robustness.
Packaging and acquisition
The 5330 torquemeter is powered by 2.5 to 10 Vdc. Possibility to obtain a complete and configured measurement chain by adding a display, conditioner or acquisition module. See our selection :
Afficheur : allows to visualize the measurement directly in units, to manage thresholds, max-min values and an amplified output.
Conditionneur : amplifies the measurement signal and delivers a voltage or a current (±5, ± 10 Vdc, 0-10 Vdc or 4-20 mA).
Systèmes d'acquisition : Transmission des signaux de mesure vers un PC, un automate programmable, un enregistreur ou une application de supervision type SCADA. Post-traitement des données de mesure via Excel ou Matlab.
Applications
Applications where junction devices, hydraulic or electrical lines must pass through the sensor.
rotatif / statique

static

Moment capacity

11.3 / 7 Nm

Measuring Range (Torque)

1 - 10 Nm, 10 - 100 Nm, 100 - 1000 Nm, 1000 - 5000 Nm, 5000 - 20000 Nm

Montage_Capteur

flange

Nonlinearity (% FS)

± 0.1 %

Nonrepeatability

0.05 % FS

Hysteresis

0.25 % FS

Signal otuput

analog (mV/V)

Sortie régime

Oui

Tension d'alimentation

10 Vcc

Protection Class

IP40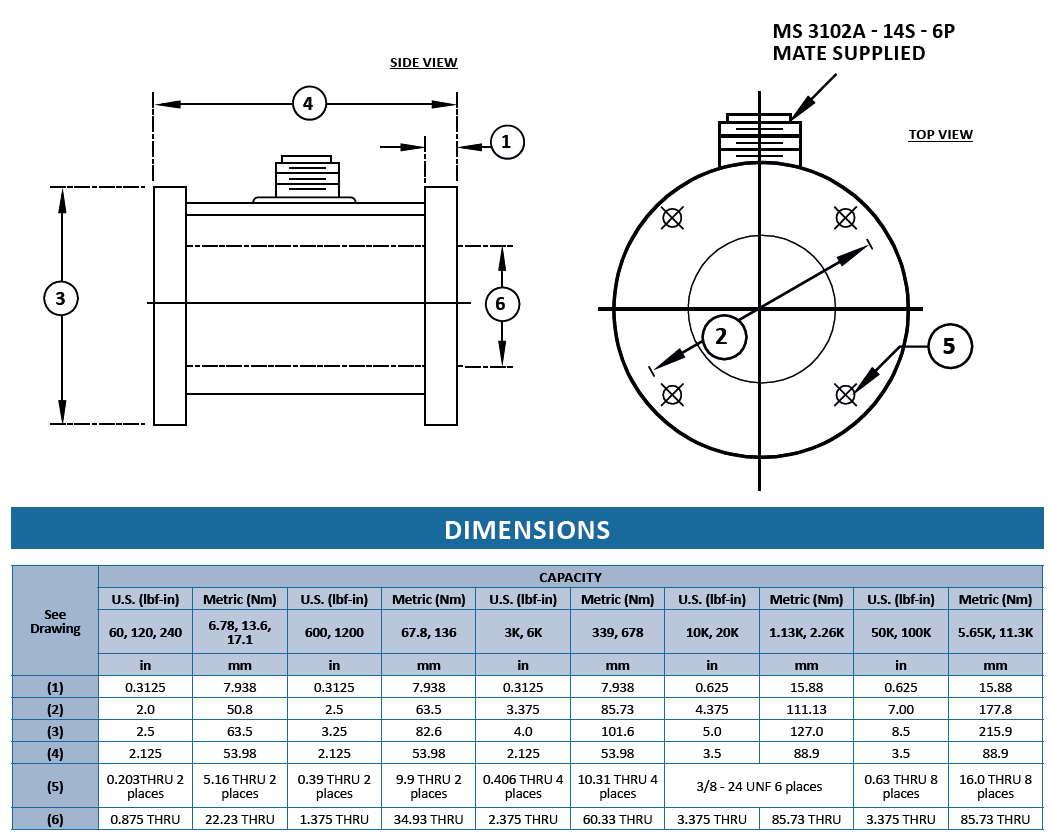 Bridge resistance
Measuring range
Cable
Signal conditioning
Acquisition system