Ref: GSV-1A - 1 voie - Force - IP66
1- channel straingauge standalone amplifier
1- channel straingauge amplifier in aluminum housing;
connection: 8-pole screw terminal RM 3,81mm;
dimensions: 58mm x 64mm x 35mm;
analogue output: -10V...+10V / 4...20mA / 12mA +-8 mA;
limit frequency: 250Hz / 2,5kHz / 10kHz;
input sensitivity: 0,2 / 0,5 / 1 / 2;
supply voltage: 11V..28V DC;
weight: 180 g;
environmental protection: IP66;
?
Presentation
The measuring amplifier GSV-1A is ideal for assembly near the sensor, because the aluminum housing (protection class: IP66) is very compact.
The high limiting frequency of 2.5 kHz is suitable for the detection of static and dynamic signals from sensors with strain gauges.
The automatic automatic zero adjustment store settings permanently in the nonvolatile memory also by voltage interruption.
Dimensions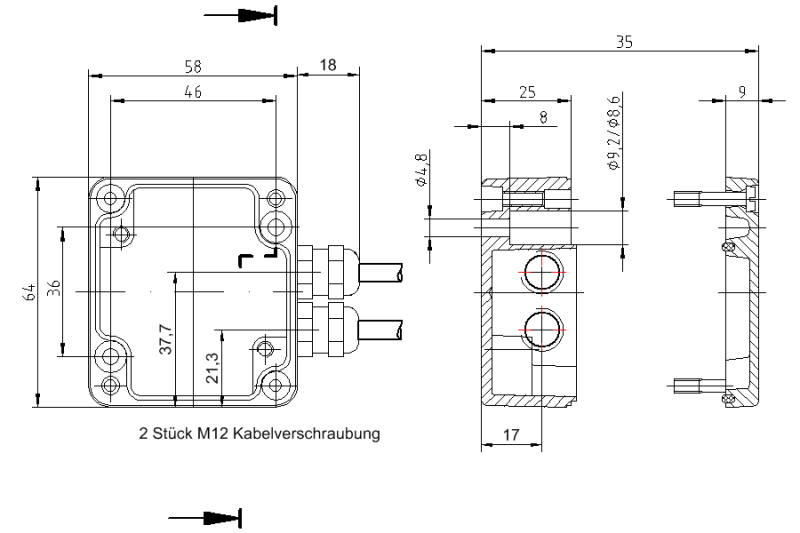 Electronic type

Signal Conditioning

Input channels

1

Input signal type

SG bridge, Voltage (0-10 VDC)

Precision (max error)

≤ 0.1 %

Analog output signal

4-20 mA, ± 10 VDC

Digital output signal

none

Datalogger

no

Tension d'alimentation

10 Vcc

Protection Class

IP66

Housing

Aluminium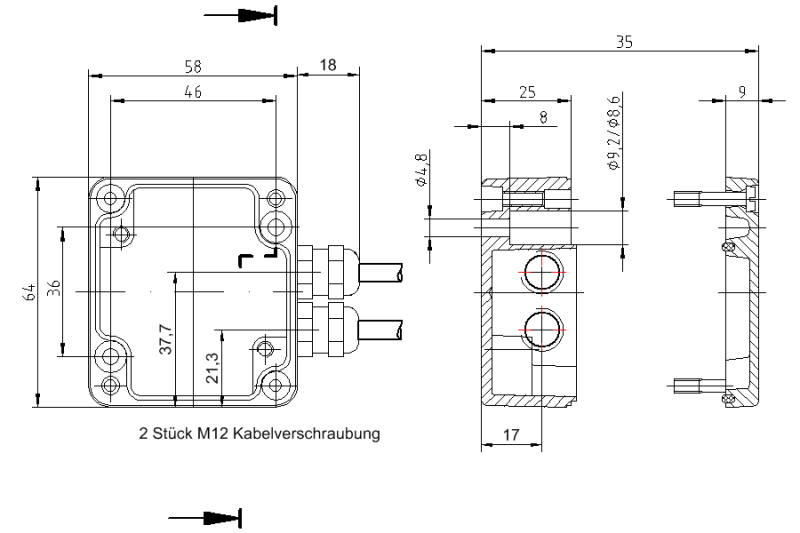 Type de sortie
Sensibilité