Ref: SC-2440
Low cost OEM inductive displacement sensor - resolution 1µm - range 2.5 or 4 mm
Inductive eddy current sensor for OEM applications
Excellent performance / cost ratio
Measuring range: 4 mm (steel target) or 2.5 mm (aluminum target)
Resolution: 1µm
Repeatability: 0.01% of the measuring range
Response time: 100 µs
Non-linear amplified output 0-10 VDC
Integrated temperature measurement: 10 mV/°C
Power supply : 15 to 30 volts Vcc
Operating temperature : 0-70 °C
Introduction
The SC-2440 inductive eddy current displacement sensor is a high performance, fully integrated and cost effective solution for non-contact precision position or displacement measurement. The SC-2440 uses the eddy current principle to measure with excellent resolution (1µm) and repeatability (0.01%) the distance to a metal target up to 4mm on steel, and 2.5mm on aluminum. Like all Eddy Current sensors, the measurement is insensitive to oil, dust, humidity, magnetic fields.
The output signal of the SC-2440 is a 0-10 Vdc voltage with a 15 to 30 Vdc power supply. The SC-2440's response to magnetic target displacement (steel or aluminum) is non-linear but highly repeatable (0.01% of span) and the dynamic response (10kHz) allows the sensor to be used for vibration analysis, rpm measurement, or detection in automated manufacturing processes.
In addition, the sensor includes a temperature output (0-70°C) in the form of a voltage for offloaded temperature correction of the measurement. The sensor is supplied with 15-30 VDC. The power supply circuit includes a diode and a regulation to reduce noise.
Measuring ranges
4 mm with a 1 mm offset for a steel target
2.5 mm without offset for an aluminum target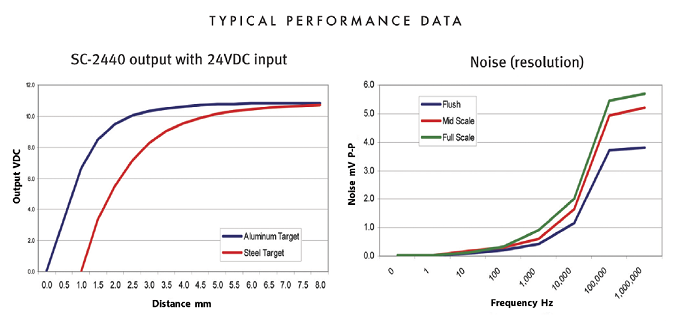 The response time after application of the low pass filter is 100µs.
Applications
The SC-2440 is a very good compromise between performance and cost for many applications in research and production.
Thickness measurement
Position measurement
Vibration measurement (amplitude and frequency)
Displacement measurement
Rotational speed measurement
Detection of out-of-roundness
Bearing wear monitoring
Technologie

Eddy Current

Etendue de mesure linéaire

4 / 2.5 mm

Measuring range

0 à ±50 mm

Nonrepeatability

0.01 % FS

Bande passante (-3 dB)

1000 Hz

Signal otuput

0-10VDC

Analog output signal

0-10 VDC

Température de fonctionnement

0 to 70 °C

Protection Class

IP67

Housing

Steel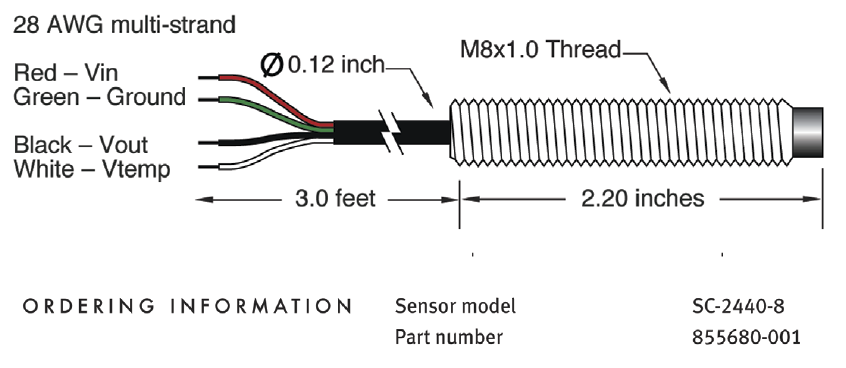 Maximum jam nut torque: 1.6 Nm
Special calibration with non-standard measuring range,
Special cable; connector on the cable, waterproof feedthrough.
Sensor cable length
Control micrometer
Teflon thickness gauge
Product training and calibration techniques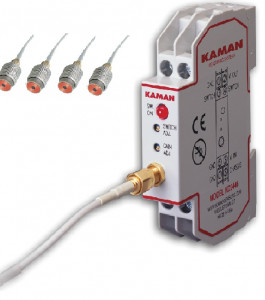 Inductive eddy current sensor - 0.5 to 25 mm - 10 kHz - Analogue & digital output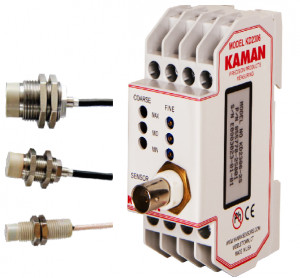 1-channel eddy current displacement sensor - 0.5 to 60 mm - 50 kHz - Analogue output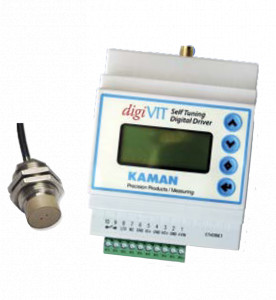 Inductive displacement sensor - 0.5 to 25 mm - analogue output - web interface